Hello Lovelies - we've made it to another Friday!
I hope you are all well and bearing up after the heat and the pollen.
I've spent the morning listening to the rain and thunder roll over in the morning and trying to focus on feeling a bit better.
So, Monday I want to talk about all things confidence.
How confident do you feel?
My confidence has dipped a lot over my life - ask any woman - and then it took a nose dive dealing with burnout and learning to adapt and live with a chronic illness.
The uncertainty of the pandemic and the effects in HE can shake our confidence too - what is going to happen?
Tackling confidence in written work and writing about the professional self are some of the most common things I work with clients on. My podcast and talks on imposter syndrome remain the most popular themes for workshops.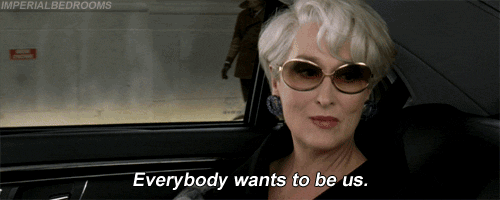 There is a crisis of confidence; and it's not by accident, and it's not an innate 'flaw'.
I'd love to know what you would like to change to feel more confident?
Or, if you feel confident, what makes that happen?
You can reply to this email, or send me a DM on Instagram or Twitter if you'd like to share - I'd love to tackle as much useful content in the newsletter and in longer form on the blog as possible.
I'm hugely thankful to all of you who have subscribed and shared and read the newsletter.
I'll be back on Monday with some thoughts on getting confidence back.
Have you joined the Facebook group?
I have a closed Facebook group for subscribers where we chat more about research and mindset. I also run some mini mindset trainings on Live over there. This week I spoke about 4 big questions to ask yourself before you make - or have to take - a career change.
If you are not already on Instagram, I have also began posting some IGTV mini reflections too - this week on 3 questions for a mid-year review; how to feel 2020 is not cancelled.
Little moves in ongoing self-development
I'm looking forward to picking up the books I've ordered from Jacaranda Books and their 'Twenty in 2020: Black Writers, Black Voices' selection. First up is 'Bad Love' by Maame Blue.
I've also been continuing my love affair with podcasts and audio books.
This weekend featuring, The Unbound Writer's Club with Nicola Humber on all things 'writing a transformational book' and listening to 'Motherwell' by Deborah Orr.
Have a lovely weekend - and remember to write that 'done list'.